Welcome to Smith Seeds, your premier supplier of high-quality, New Zealand grown seeds. To get started, please select the division you're interested in: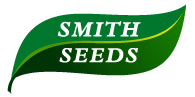 Smith Seeds
Smith Seeds' standard of excellence and continued quality control ensures a first-class product every time.

H. L. Rosevear
Trusted leaders in quality seed and grass production, facilitating all year-round multiplication worldwide.

Premium Peas
Worlds leading developer, producer and marketer of peas.